Kick-off meeting to launch the new assistance program to Ukraine has been held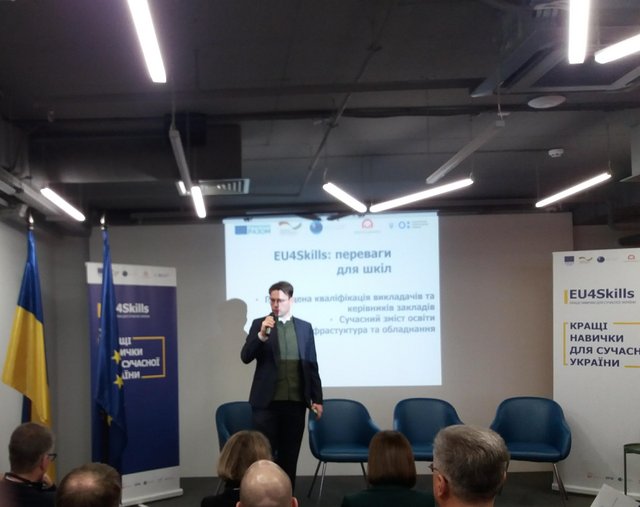 On December 05, 2019, a kick-off conference was held in Kyiv to launch the new program of assistance to Ukraine, aimed at strengthening and improvement of vocational education (EU4Skills).
European Commission, Governments of Germany, Finland and Poland are the donors of this four-year program with a budget of EUR 58 million.
The program consists of three components: development of the vocational education reform strategy and trainings; creation of vocational education centers of excellence; modernization of selected educational institutions infrastructure and their equipment.
EU4Skills will be implemented in 7 pilot regions of Ukraine: Lviv, Vinnytsia, Zaporizhzhia, Mykolaiv, Poltava, Rivne and Chernivtsi.
Minister of Education and Science of Ukraine Anna Novosad, Head of Cooperation Unit of EU Delegation in Ukraine Stefan Schleuning, Ambassador Extraordinary and Plenipotentiary of the Federal Republic of Germany to Ukraine Anka Feldhuzen took part in the conference solemn opening.
EU4Skills Project Director Jens Adam and KfW Kiev Office Director Kurt Strasser presented the design and key components of the Program.
In his speech, Mr. Strasser noted in particular that for implementation of the third Program component it is envisaged to engage the Ukrainian Social Investment Fund (USIF) as an experienced and highly professional executing agency of international assistance projects.
Thus, in the next few years, USIF, in the course of the Program implementation, will be able to restore approximately 14 vocational education institutions and provide them with necessary equipment.
At the invitation of the event organizers, the conference was attended by USIF Deputy Executive Director Oleh Ovchinnikov.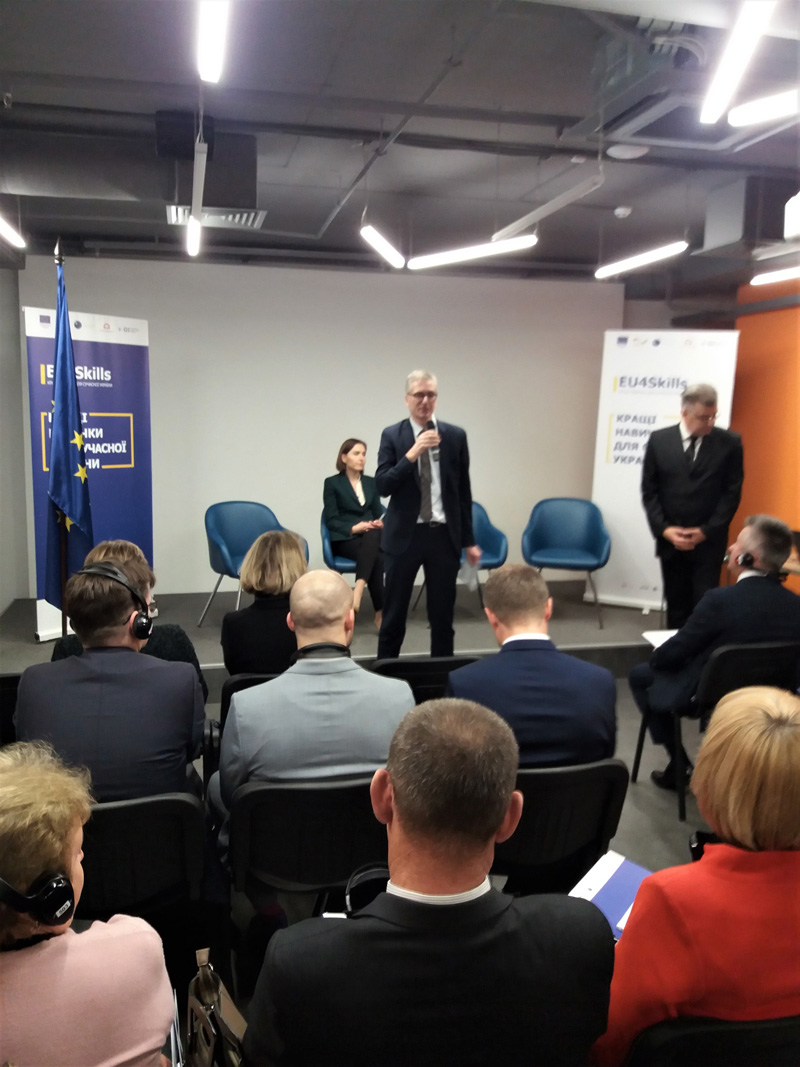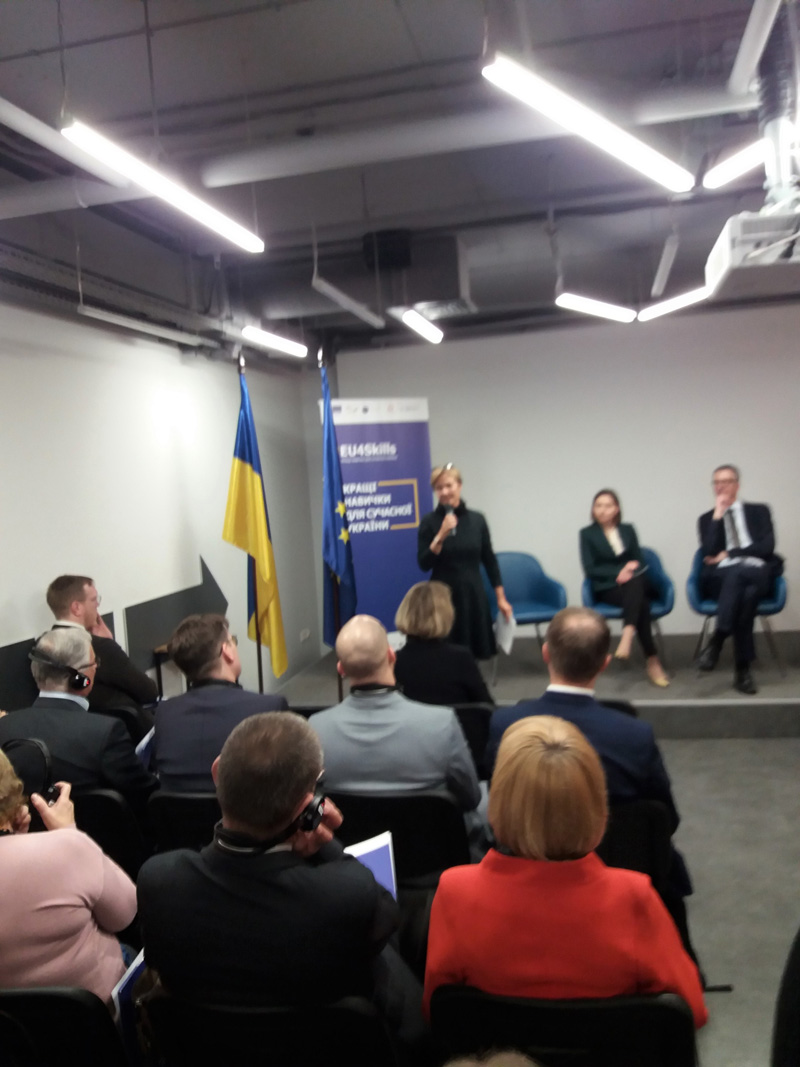 SHARE THROUGH SOCIAL NETWORKS:
IT MIGHT BE INTERESTING FOR YOU