On changes in the lists of subprojects within the Projects, being implemented by USIF and funded by the Government of Germany through KfW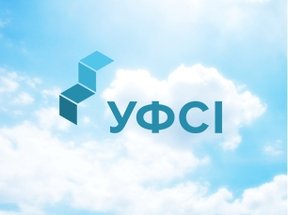 With the beginning of the full-scale war, unleashed on February 24, 2022 by russian federation against Ukraine, USIF was forced to make some changes in the implementation of Projects, funded by the German Government through KfW.
Temporary occupation and active hostilities in some areas make it impossible to further implement some subprojects (SPs) and do not currently allow to carry out works under a number of other SPs.
In view of the above, USIF in agreement with the donor, decided to update the list of subprojects (SPs) for implementation under USIF VI, VII and VIII Projects through termination of implementation of some SPs and suspension of construction works execution within several other SPs.
It was decided, in particular, to cease implementation:
of 2 SPs, namely: 15-63-00-007 (town of Izyum, Kharkiv region) and 6-23-27-001 (village of Lantseve, Zaporizhzhia region) under USIF VI Project;
of 14 subprojects, namely: 20-14-12, Kramatorsk; 20-14-32, Mariupol; 20-14-33, Raiske; 20-14-34, Dobropillia; 20-14-35, Kostiantynivka (Donetsk region);
19-44-6, Lysychansk; 19-44-18, Bondarivka; 19-44-19, Shtormove; 19-44-20, Nyznia Duvanka (Luhansk region);
20-23-7, Kyrylivka; 20-23-8, Melitopol; 20-23-10, Chernigivka; 20-23-36, Komyshuvaha (Zaporizhzhia region);
19-63-15, Shevchenkove (Kharkiv region) under USIF VII Project;
and 9 SPs, namely: 27-44-4 (Severodonetsk, Luhansk region), 27-44-5 (Rubizhne, Lugansk region), 27-44-6 (Svatove, Luhansk region), 27-44-7 (Starobilsk, Luhansk region), 27-63-8 (Izyum, Kharkiv region), 28-14-9 (Mariupol, Donetsk region); 28-14-10 (Dobropillia, Donetsk region), 28-14-11 (Druzhkivka, Donetsk region), 28-23-13 (Melitopol, Zaporizhzhia region) under USIF VIII Project.
All SPs stakeholders were notified accordingly by USIF letters. In addition to that, scanned copies of those letters can be found in the Ukrainian version of this notice.
SHARE THROUGH SOCIAL NETWORKS:
IT MIGHT BE INTERESTING FOR YOU